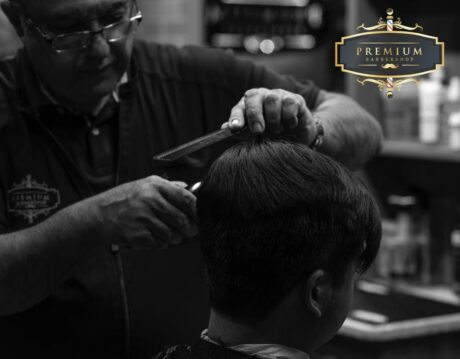 As a parent, choosing the right hairstyle for your child can be a fun and exciting experience. It's an opportunity to showcase your child's unique style and personality while also ensuring that their hair is healthy and well-maintained. As a parent, you should consider your child's hair type and texture, as well as their personal preferences and lifestyle, when selecting a hairstyle. The right look can make a big difference in how your child feels, boosting their confidence and self-esteem. We'll explore some tips and considerations to help you choose the perfect hairstyle for your kid.
Hair Type and Texture
Your child's hair type should be the primary factor to consider when deciding on the perfect haircut for them. Is their hair straight, curly, or wavy? Does it have a thick or thin texture? Understanding your kid's hair type will help you choose a hairstyle that works with their hair instead of against it.
Straight hair is typically easy to manage and can be worn in a variety of styles, while wavy hair can benefit from layers to add texture and movement. Curly hair often benefits from hairstyles that provide structure and minimize frizz, such as braids or twists. Kinky hair may require extra moisture and gentle care to prevent breakage. Fine hair can benefit from volumizing styles, while medium hair offers versatility and can be styled in many ways.
Personal Preferences
When selecting a suitable hairstyle for your child, it's crucial to take into account their individual preferences and personality traits. For instance, their level of extroversion or introversion, as well as their desire to either stand out or blend in, should be factored in. Your child's hairstyle can convey a great deal about their persona, therefore make sure to choose one that accurately reflects their identity. For an adventurous child, a daring and sharp haircut could be a perfect match, while a classic and timeless style may be more appropriate for a reserved child.
Involving your child in the decision-making process can help them feel more confident and comfortable with their hairstyle. Ask your child what they like and don't like about their current hairstyle, and what styles they are interested in trying. Whether it's a bold and edgy cut or a more classic and conservative look, working with your child to choose a hairstyle that reflects their individuality can be a fun and exciting experience for both you and your child.
Kids Haircut Place Near You
At our barbershop, we offer a wide range of services for children of all ages, from simple haircuts to more elaborate styles. Our barbers work with all hair types and will take the time to understand your child's personality and lifestyle to create a hairstyle that suits them perfectly. Some of our most popular kid's haircuts include:
This short and low-maintenance style is perfect for active children. The buzz cut is achieved by using clippers to trim the hair to a uniform length all over the head. It is also a great option for kids who have thick, coarse hair, as it can help to manage and control the hair's texture. The buzz cut can be customized to fit your child's face shape and personal style, with options for a shorter or longer length, or even with a fade or taper on the sides.
This timeless style is suitable for formal events and occasions. The classic side part is achieved by parting the hair to one side and combing it over, creating a clean and polished look. It works best for kids who have straight or wavy hair that is medium to thick in texture. It can be customized to fit your child's face shape and personal style, with options for a longer or shorter length on top and various parting options.
The faux hawk is a trendy, edgy style that has become increasingly popular in recent years. It is achieved by shaving the sides of the head and leaving a strip of longer hair on top that is styled upwards. The faux hawk is a great choice for adventurous kids who want to stand out and make a statement with their hair. This cut works best for kids who have straight or wavy hair that is medium to thick in texture. It can be customized to fit your child's face shape and personal style, with options for a shorter or longer length on top, and various styling products can be used to create different looks.
Maintaining the hair of young clients is a critical part of a barbershop's responsibilities. Regular trims and haircuts at a barbershop should be prioritized to remove split ends and prevent breakage, with the recommended interval being every 6–8 weeks based on hair growth rate.
Deep conditioning treatments are also a crucial aspect of hair maintenance, as they provide the hair with the necessary nourishment and moisture to prevent dryness and damage. These treatments can be offered at the barbershop through a professional deep conditioning treatment or by providing take-home deep conditioning masks.
Protective styling is another vital component of hair maintenance for young clients, as it helps to prevent tangles and breakage, which can be particularly important for active children. Providing options such as braids, twists, and buns that protect the hair from damage can be a valuable service to offer.
Daily hair care products used on young clients should be gentle and specifically formulated for children. Avoiding harsh chemicals and heavy styling products that can weigh down hair and cause damage is crucial. Instead, offer gentle shampoos and conditioners that are free from sulfates and parabens to maintain healthy hair.