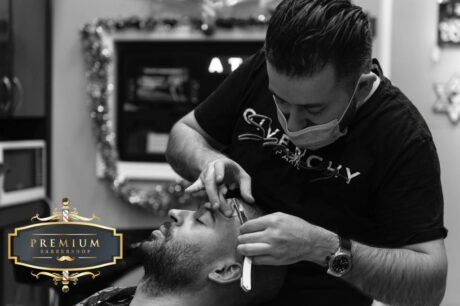 A boy's haircut can make or break his look. A good haircut can boost a child's confidence and make them feel good about themselves. With so many kids' haircut styles out there, choosing the right one can be a daunting task for parents. From classic crew cuts to trendy faux hawks, there's no shortage of options.
For parents looking for a timeless look for their child, classic haircuts are the way to go. These haircuts are versatile and easy to maintain, making them ideal for busy parents and active kids.
Crew Cut
This is a classic haircut that has been around for decades. It is typically tapered on the sides and back and left longer on top. It's a low-maintenance cut that works well for active kids who don't want to spend a lot of time styling their hair. The crew cut can also be styled with a side part for a more formal look.
Buzz Cut
The buzz cut is another classic haircut that is popular with kids of all ages. It is achieved by using clippers to trim the hair to a uniform length all over the head. It's a low-maintenance barber haircut that requires little to no styling. A buzz cut is also a great option for boys with fine hair who want to create the illusion of thickness.
Ivy League Cut
This cut features short sides and back, and a longer, tapered top that can be styled in a variety of ways. The Ivy League cut is easy to maintain and can be worn with or without a side part. It's a versatile cut that can be dressed up or down depending on the occasion.
If your child is looking for a more modern and trendy haircut, there are plenty of options to choose from. These hairstyles are great for kids who want to stand out from the crowd and express their individual style.
Faux Hawk
The faux hawk is a trendy haircut that has been popular with boys for years. This cut is achieved by leaving the hair longer on top and gradually tapering the sides and back. The longer hair on top is styled upwards to create a "hawk" effect. The faux hawk can be styled with gel or pomade to hold the hair in place.
Undercut
The undercut is a bold and edgy haircut that is perfect for boys who want to make a statement. This cut features short hair on the sides and back and longer hair on top. The longer hair on top can be styled in a variety of ways, from a slick back to a messy fringe. The undercut can also be paired with a shaved or faded design on the sides for added interest.
Textured Crop
For a modern twist on the classic crop haircut, a textured crop is an excellent option. This cut features short sides and back with slightly longer hair on top, which is styled with texture and movement. To achieve this look, the hair on top is cut using scissors with choppy, textured layers. The textured crop is a versatile haircut that can be styled in different ways, such as a messy fringe or a swept-back look, making it a low-maintenance yet stylish choice for boys.
Haircare for Kids
Maintaining a healthy and well-groomed head of hair is important for children of all ages. Here are some tips for haircare for kids:
1. Shampoo and condition regularly
Regular shampooing and conditioning are important for keeping your child's hair healthy and clean. Use a gentle shampoo and conditioner designed for kids, and avoid using adult products that may be too harsh for their hair and scalp.
2. Use a detangler
If your child has long or curly hair, using a detangler can make brushing and combing easier and less painful. Look for a detangler that is specifically designed for kids' hair.
3. Avoid heat styling
Heat styling tools such as hair dryers, straighteners, and curling irons can damage your child's hair. Avoid using heat styling tools on their hair, and allow it to air dry naturally whenever possible.
4. Regular trims
Regular trims are important for maintaining the shape and health of your child's hair. Aim for a trim every 6-8 weeks to keep split ends at bay and maintain the length and style of their haircut.
Tips for a Successful Kid's Haircut
Getting a kid's haircut can be a daunting task for both parents and children. With a little preparation and a positive attitude, you can turn this often-dreaded task into a fun and rewarding experience for both you and your child. Here are some tips:
Try to schedule the appointment for a time when your child is well-rested and fed. Avoid scheduling the appointment when your child is hungry, tired, or cranky. A good time for a kid's haircut is usually in the morning, after breakfast.
To keep your child entertained during the haircut, bring along some distractions such as toys, books, or a tablet. This will help to keep your child occupied and distracted during the haircut.
Communicate with the barber
Make sure to communicate your child's haircut preferences to the barber. Be specific about the length and style you want, and don't be afraid to ask questions or give feedback during the process.
Kids Haircut Place Near You | Premium Barbershop
We understand that getting a haircut for kids can be a daunting task, but our friendly and welcoming environment is designed to put your child at ease. From the moment you walk in, our team is here to make your child feel comfortable and relaxed. We offer a range of haircut services for kids, from classic cuts to modern and trendy styles. Whether your child is looking for a simple trim or a complete transformation, our barbers will work with you to achieve the perfect look.
We understand that every child has unique hair type and texture, which is why we take the time to consult with you and your kid to understand their specific needs. Visit us today to see the difference that our expertise and experience can make!